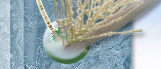 Physiography :
Puramattom is a grama panchayat situated in Pathanamthitta District, which is a tiny hamlet (small village) part of Central Kerala. This agricultural oriented village is lying at the North-west part of Pathanamthitta District. Geographically Puramattom village is divided in to two hilly region and midland. The River Manimala runs through the southern boundary of this beautyful village. Puramattom panchayat is bordered on the west by Eraviperoor panchayat, on the east by Ezhumattoor panchayat and on the south by Koipuram panchayat. Mallappally panchayat and Manimala river forms the northern boundary.
Puramattom at a Glance :
| | |
| --- | --- |
| NAME | PURAMATTOM |
| CAPITAL | PURAMATTOM |
| DISTRICT | PATHANAMTHITTA |
| TALUK | MALLAPPALLY |
| BLOKE | KOIPURAM |
| VILLAGE | PURAMATTOM |
| PARLIAMENT | MAVELIKKARA |
| ASSEMBLY | KALLOOPPARA |
| AREA | 14.66 Sq. km |
| NO. OF WARDS | 10 |
| POPULATION | 15023 |
| MEN | 7235 |
| WOMEN | 7788 |
| DENSITY(Persons per Sq. km) | 1025 |
| LITERACY | 100% |
| RELIGIOUS COMMUNITIES | HINDU, CHRISTIAN, MUSLIMS |
| LANGUAGES | MALAYALAM, ENGLISH |
| BORDER-SOUTH | KOIPURAM PANCHAYAT |
| BORDER-WEST | ERAVIPEROOR PANCHAYAT |
| BORDER-EAST | EZHUMATTOOR PANCHAYAT |
| BORDER-NORTH | MANIMALA RIVER & MALLAPPALLY PANCHAYAT |
A Unique feature in Puramattom is the closely and friendly association of the important Religions ie: Hindu, Christian and Muslims. Those are living with friendly hood attitude. There are famous 4 Temples, 16 Churches and one Mosque in Puramattom village. Whole peoples in various religions sects are participating others festivels and organisations. Cast Organisations like N.S.S, SNDP, PRDS, KPMS, Viswakarma Mahasabha, Vettuvar Maha sabha, Vannar pathiyan, Ayyappa Seva Sangh, Velakkithala Nair Sangom are operating without any disturbabnce with other sects.
Political Arena :
The main political organisations are CPI(M), CPI, BJP, Congress (I), Keralacongress (J), Kerala Congress (M), RSP, BSP, Muslim league. They are all operating without any disturbance with other organisations.
Social Life :
Main income resource of the village is agriculture. Tapioka, Rubber, Coconut etc. are the main specions of agriculture. Peoples are very cultured and peace loving. There is almost 100% literacy.
Housing :
As Puramattom is a village, for the purpose of building shelters, the natives are looking for posh building. They built multi stored houses with their whole income, which are mainly from foreign money. But the middle classes who make their small huts from limited income resources, such as agriculture and petty business. Lower classes are suffering to build even single room houses. Now a days Govt. and other Govt. aided agencies are providing financial assistance to such poor people. There are four housing colonies (Pandiyankal, Pottanmala, Chettuthadam, cheenickala) and Seven settlement colonies (Unikkunnu, Varickappalli, Pulleli, Thonippara, thoyattumala, pichathikkalle, kattachira) here. Whole together there are 5,000 buildings here.
Cultural and Historical background :
In the First Century of "kolla varsh' a person called Kannan Chovan lived in the heart of Puramattom village. He owned a vast land property and back side of his hut , a village market was operated. In Malayalam version this market may called 'Purakile muttam', which gradually formulated as 'Puramattom'.
The present village (Puramattom) was a part of Travancore Dynasty, which was governed by an iron handed king Cheraman Perumal, who donated this village including other 4 villages to king Edappally state, who was very close associate of Cheraman Perumal. The king of Edappally usually visited and stayed in Puramattom on summer season. The villagers were governed by the king by staying at the small palace, which was built by costly wood and the remaining of the palace still in the hands of a private person.
In 'kollavarsha' 990 king of Edappally distributed the fertile land among the farmers and levied tax from them, till AD 1956, when India become Republic. The 'Nivarthana' agitation (AD-1113) by the State Congress against the atrocities of government of C.P. Ramaswami, who was the chief minister of Travancore, the villagers of Puramattom participated and associated under the leadership of Sree M.M. Mathai. In the Freedom struggle, Adange purathu A.G. George panickar, Peryyloth Kuruvila, Thundiyil Chacko, Olasseril Ummachan and Pularical P.C. Cherian were closely participated.
Till 1956 Puramattom was under the rule of king Edappally, when India became Republic in 1956 Puramattom also independant as self-governed panchayat. The first panchayat committy instituted in 1954-55 by the presedentialship of Mr. A.V. Edichandy Panickar. After the formation of state of Kerala the second panchayat committy formed. Mr. K.V. Varghese become the second president of Puramattom panchayat.
[ HOME PAGE | K.V MATHEW MEMORIAL | ABOUT PURAMATTOM | ADMINISTRATION | ARTS & CULTURE ]
[ TRAVEL & TOURISM | EDUCATION | PUBLIC UTILITIES | BUSINESSES | INDUSTRY | PHOTO GALLERY ]
[ CLASSIFIEDS | LINKS TO WEB SITES | ABOUT US | FEED BACK ]