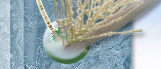 Eminant Personalities
Vennikkulam Gopalakuruppu :
The only poet,, who got the title of 'great poet' from the Central Travancore was Mr. Gopalakuruppu who belonged Puramattom village. He wrote a lot of poems, which received number of wards from in land and abroad. His famous poetry 'Manickya veena' got Kerala sahithya academy award and 'Kadalivanam' got Kendra sahithya academy award.
Prof. P.J. Kurian , the only central minister who belongs to the Puramattom panchayat, represented Indian parliament from 1980 and become Central ministry two times. He is one of the topmost leader of Congresss (I).
Who was the son of Puramattom village and was a member of Tiru-Cochin legislative council during the year 1954-56 and Kerala Niyamasabha 1957, 1960. He was closely participated in political advancement. The nation honoured him by giving 'Thamrapathra'.
Other important and famous personalities such as Sufragen of Marthoma set, Rev. Dr. Philipose Mar Crisostom, Vicar General Sree K.E. Oomman Kassissa, his eldest brother Sree K.E. Jacob Kassiessa, Vicar General Sree C.G. David Kassissa, Sree Abraham Marthomma Methrapolitha, Presiding Bishop of Ivanjelickal sabha Rt. Rev. P.S. Varghese Thirumeni, Prof. Harindra Natha Kuruppu, Prof. Tony Mathew, Justice Sree A. Philipose Marettu and Sree P.J. Kurian Pannikkottu belongs here.
[ HOME PAGE | K.V MATHEW MEMORIAL | ABOUT PURAMATTOM | ADMINISTRATION | ARTS & CULTURE ]
[ TRAVEL & TOURISM | EDUCATION | PUBLIC UTILITIES | BUSINESSES | INDUSTRY | PHOTO GALLERY ]
[ CLASSIFIEDS | LINKS TO WEB SITES | ABOUT US | FEED BACK ]